We are the St. Louis Urbanists!
We're a grassroots advocacy group working to create safer and more effective infrastructure for pedestrians, bicycle users, transit riders, and even car drivers in the St. Louis region. Our movement aims to promote better urban design through education, organization, and engagement at every level.
We hope to create a community for like-minded individuals to hang out and discuss transportation, urban design, local politics, and other similar topics. You can join us at our online Discord server, where we share tactical wins, post resources, and discuss local issues.
Additionally, we have a number of in-person meetups every month. Our main group meetings are open to all, and held on the second Sunday of every month. We also run a monthly book club, host a weekly social bike ride, and collaborate with BusBikeBrunch. To see the location details of all our meetups, check out our Meetup group.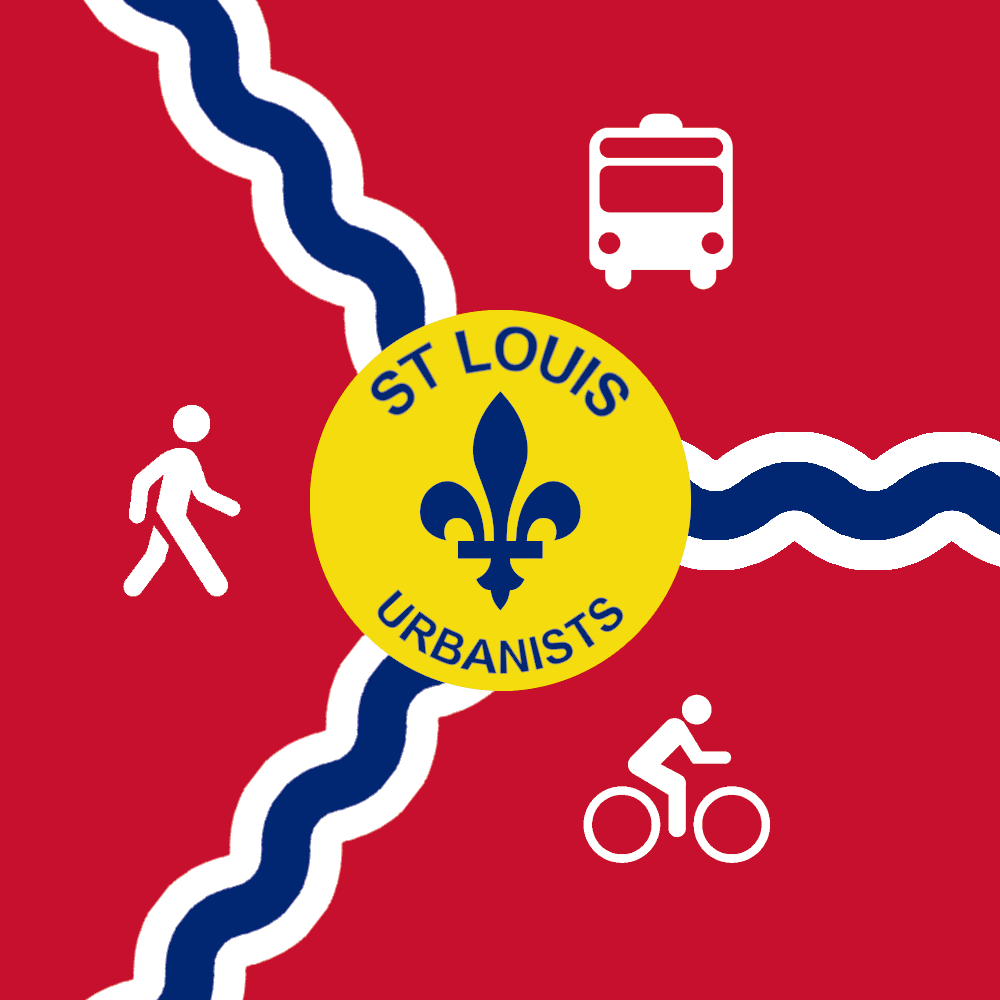 Join the
St. Louis Urbanist Community!
Meetup
Come hang out at one of our meetups! We generally have 4-8 events every month – check out the Meetup for more info.
Discord
We have an online Discord server with over 600 members – join the group here.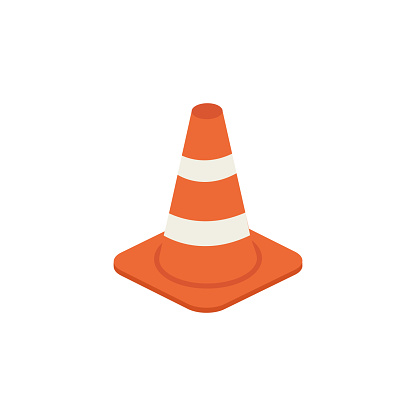 Projects
Volunteer with us on one of our advocacy projects! We're building bus benches, surveying local politicians, and more!
Our Monthly Events
---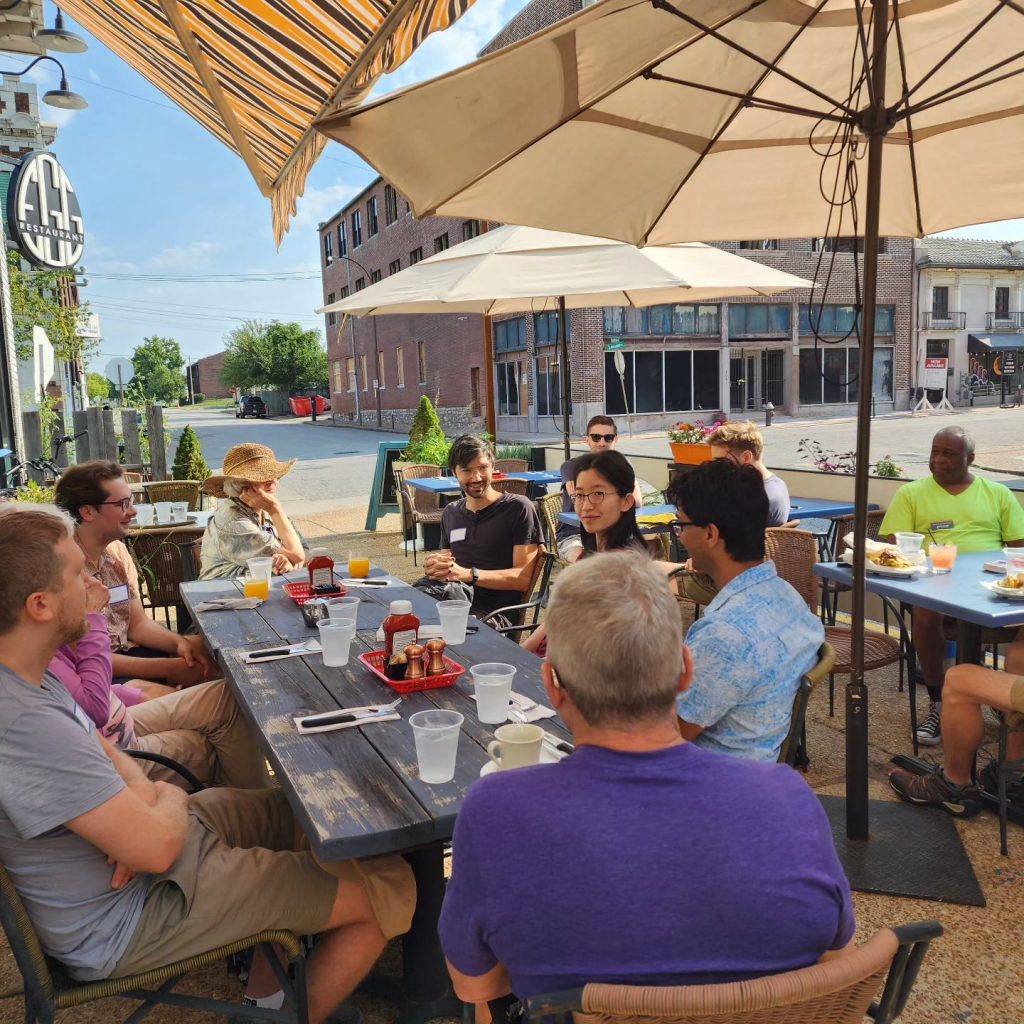 Bus. Bike. Brunch!
Do you like Brunch? Do you like public transportation? Or biking? Come eat and discuss with us. The Bus Bike Brunch group meets monthly, at a different time and place to encourage exploring our city and make an equitable opportunity for all citizens.
Space for these events are limited, please RSVP on Meetup so we can make a large enough reservation at the restaurant.
November 19th – Twisted Ranch
December – (Cancelled for holidays)
January – TBA
---
Urbanist Book Club
The Urbanist Book Club meets monthly to discuss and learn together about excellent Urbanist books. To find out more information on the book club, send us an email at stlurbanist@gmail.com.
Space for these events are limited, please RSVP on Meetup so we can make a large enough reservation at the restaurant.
Upcoming Book Clubs:
---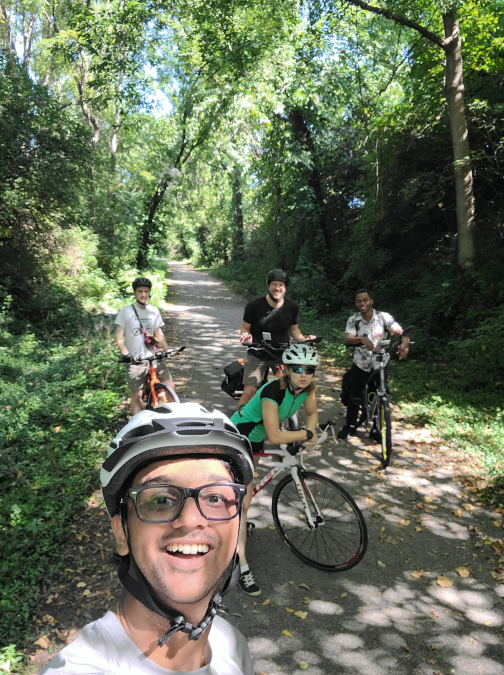 Social Bike Rides
A monthly, light, bike ride open to riders of all abilities. Our focus is on socializing with other urbanists as we explore different bike trails in the St. Louis region. See you there!
For more information on an individual ride, check out the Meetup page for details.
Upcoming Rides:
December 2nd on the Mississippi Riverfront Greenway
January 13th – TBA
---
Monthly Meetings
Every month we get together for a general meeting to discuss updates and plan our next goals. Everyone is free to join for these meetings.
Upcoming Meetings:
---
Full Event Calendar
This calendar shows both the events which the St. Louis Urbanists run and events by other local groups, organizations, and political bodies.
Our most important event is our main Monthly Meeting, held on the 2nd Sunday of each month at 3pm. You can view the agendas and past minutes here.
Want to add your event to our calendar? Contact us at stlurbanist@gmail.com